That's right, it's time to start planning Thanksgiving. The early bird gets the turkey of their choice … and today is the first day to pre-order and reserve your turkey for the feast on November 23rd.
Because we work with small farms, we have limited supply and the most popular sizes often sell out quickly.
Head over to dartagnan.com and pre-order your turkey today!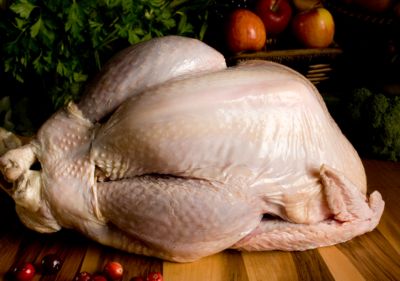 The most popular pick for holiday tables! Our USDA certified-organic turkeys are bursting with superb flavor, because they are raised free-range in the USA, and fed a 100% organic, all vegetarian, non-GMO diet with no antibiotics or hormones.
By far THE BEST turkey we have ever had! Beyond delicious and juicy! Did not have the gamey taste … I marinated the turkey for 24 hours in fresh herb buttermilk-brine solution in the refrigerator. WOW. Thank you for providing such wonderful products!  – Florida Foodie in FL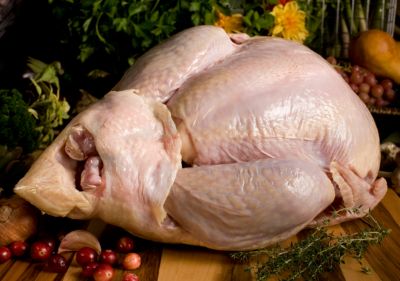 Best choice for traditionalists who seek true turkey flavor. Known for their heavy breasts and dark, richly-flavored meat, our heritage turkeys come from authentic, slow-growing Standard Bronze and Bourbon Red breeds – not hybrids. Raised on small farms and free from antibiotics, hormones and animal by-products, these heritage turkeys are a breed apart.
My entire family loved it – best flavor and moist. I will never buy a regular turkey again! Worth the price! – Jen in PA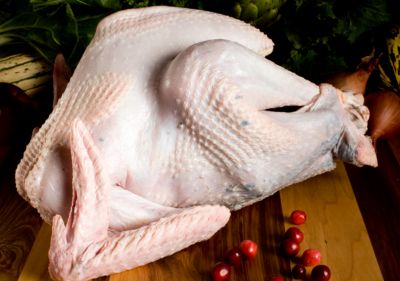 Wild turkeys are small birds with rich flavor, and the best choice for game meat fans and those looking for an authentic Thanksgiving meal. Our wild turkeys are old breeds, and pasture-raised in NY on a natural diet of grasses, insects, seeds and grains, free from antibiotics, hormones and animal by-products.
I grew up eating family-hunted game birds: duck, quail, pheasant, dove, band-tailed pigeon. We've been enjoying heritage breed for the last 6 years. On a lark, a couple years ago, I went for a D'Artagnan wild-type bird. For something you buy, farm/ranch raised, it was superb.  – Mark, the ex-hunter in KS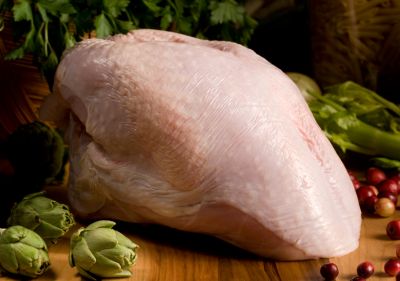 Our natural bone-in turkey breast is a convenient way to provide juicy, white turkey meat. It's a welcome addition to a holiday roast or a supplement to your turkey; it can provide extra meat for those large gatherings and satisfy the preference for all white meat. Raised on a wholesome grain diet of corn and soybeans these birds yield breast meat that is succulent and tender.
Very tasty breast we roasted along side our whole turkey to have extra meat at Christmas dinner. Will buy again. – Robin in NJ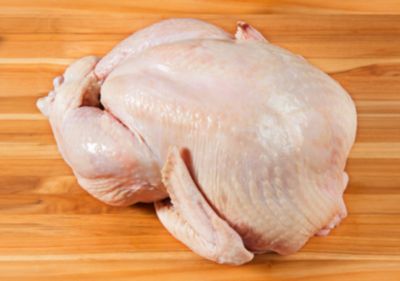 Like chicken, only bigger and better, the capon makes an appealing alternative to turkey. With a large breast and white meat that is delicately laced with fat, the capon is easy to love. Humanely-raised on small farms in free-range conditions, with an all-vegetarian, grain diet, our capons grow slowly at a natural pace, without any stimulants.
We convection roasted this capon after applying a bit of duck fat to skin. Seasoned simply with salt and pepper. Result was the best tasting poultry we can remember. – WRT in CA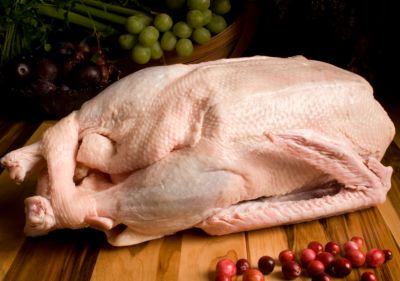 Impressive and traditional, nothing evokes the holidays like a succulent roasted goose on the table. Raised free-range with no antibiotics or hormones, our geese offer rich, dark and satisfying meat, and are beloved by epicureans for the holidays.
With all of my running around, holiday errands, and unexpected guests it's great to have everything we need for our Christmas dinner delivered right to our door. Both geese we ordered were fresh and juicy with the most delicious crisped skin. -Nancy in WA